Red With Shades Light Grey.
Tongerse klinker
The 'Tongerse klinker' is a red tumbled facing brick. During the tumbling process, the facing bricks are coated with a white-grey cement veil. Just like our other facing bricks, the Tongerse clinker is a new brick, but thanks to our proprietary process, the facing brick takes on the look of a recuperated brick.
Due to the tumbling process, quarter, half and three-quarter bricks also sometimes appear in the packs. The facing bricks are delivered in full facing bricks and smaller pieces are included at the top of the pallet. Ideally, they should be set in random pattern bond, but you can of course choose the bond in which you want to use the facing bricks.
Clinker size = 209x96x49mm
To protect and guarantee their authenticity, the bricks have a registered name.
Share this Product
Discover our facing bricks
Get inspired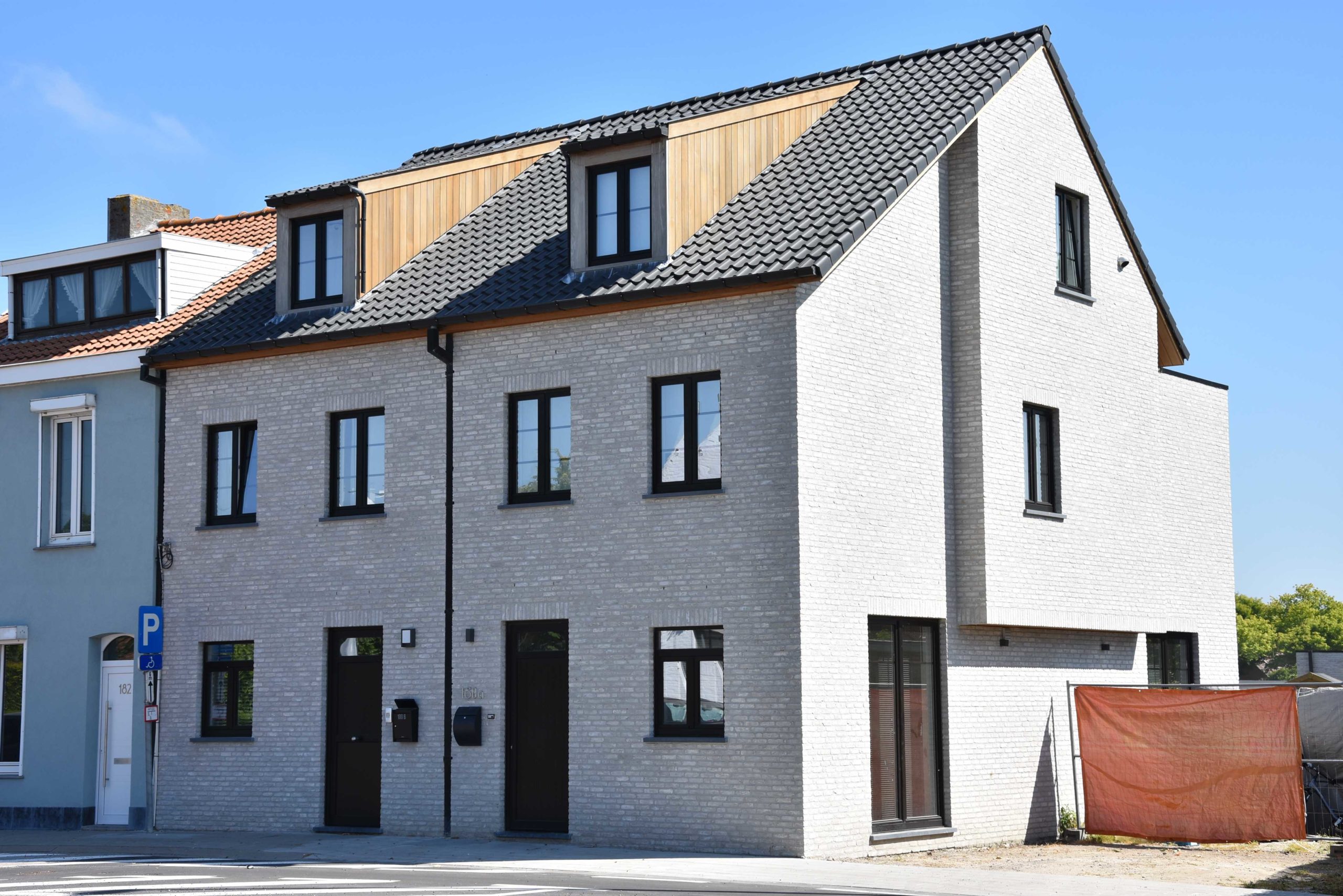 Vlissings klompje witgrijs – Bruges
About this project
Not found what you were looking for
Here comes a text about customization or referring to the contact page
Contact us