Karma Black HV WF
The Karma Color Black HV WF is a black dipped facing brick.
The base brick is dipped in a cement solution, giving the surface of the facing brick a beautiful black and frost-resistant top coat with full guarantee.
The facing bricks are supplied in full bricks (stretching bond), but you can of course choose which bond you wish to use.
The palettes may include bricks with or without a frog.
HV  = the bricks have characteristic veins, the structure is uneven and rough
WF = 210x98x49mm
To protect and guarantee their authenticity, the bricks have a registered name.
Share this Product
Discover our facing bricks
Get inspired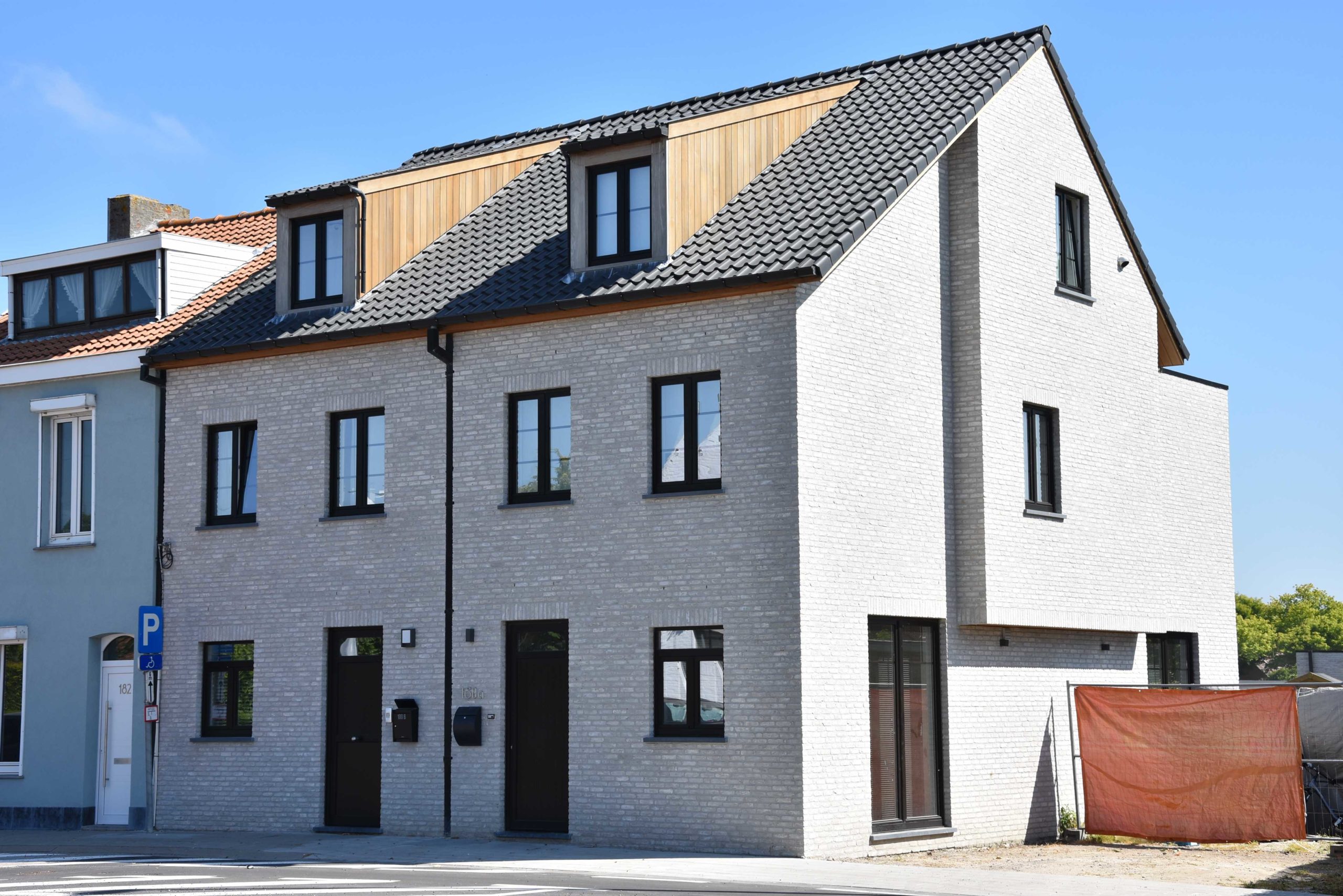 Vlissings klompje witgrijs – Bruges
About this project
Not found what you were looking for
Here comes a text about customization or referring to the contact page
Contact us